Home » Adventures » The Langdale Pikes (from Great Langdale)
The Langdale Pikes (from Great Langdale)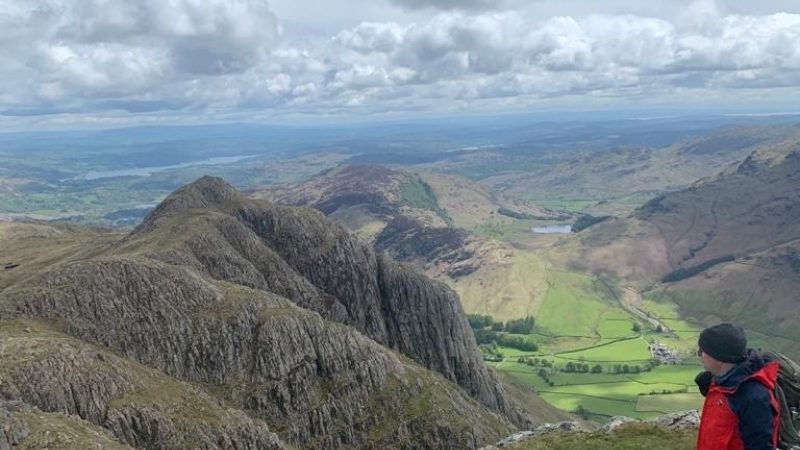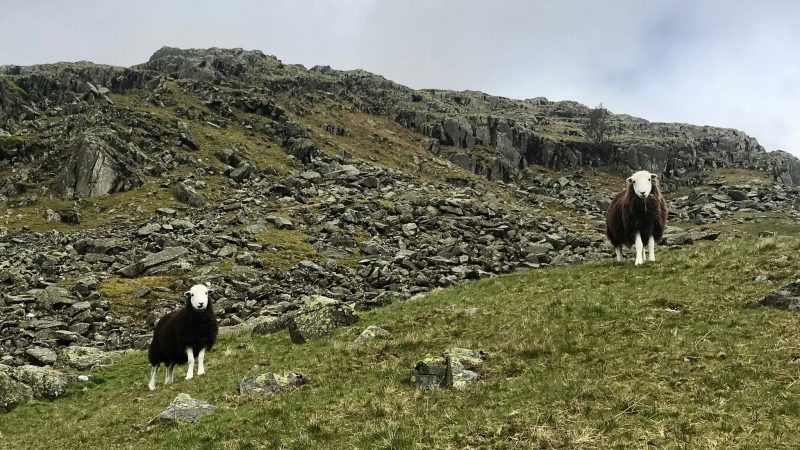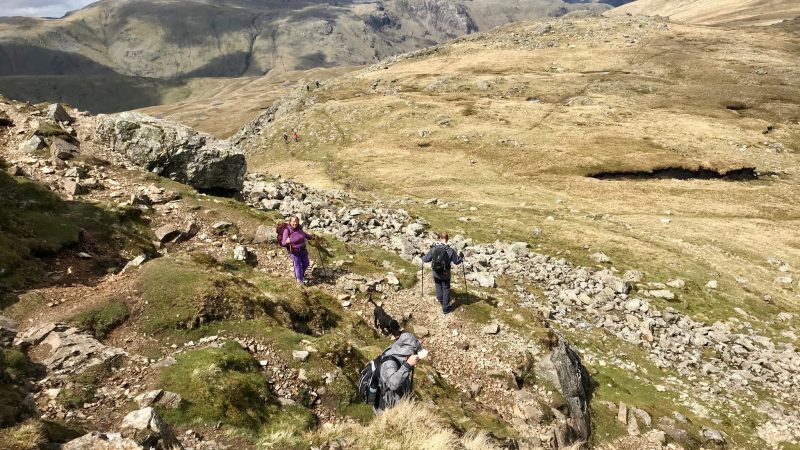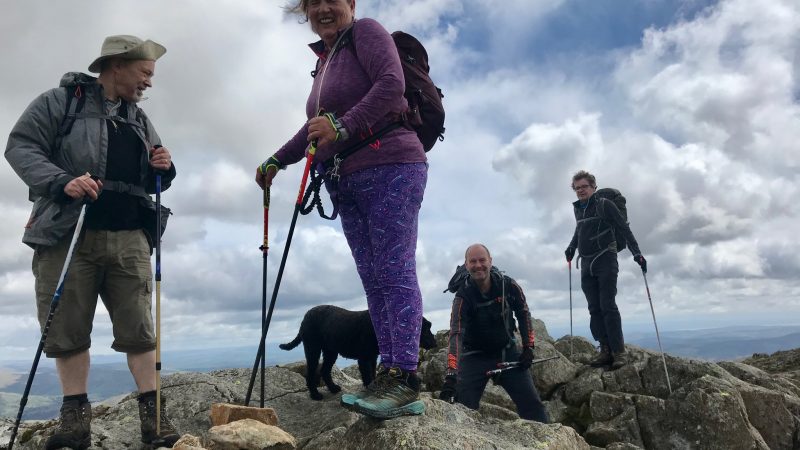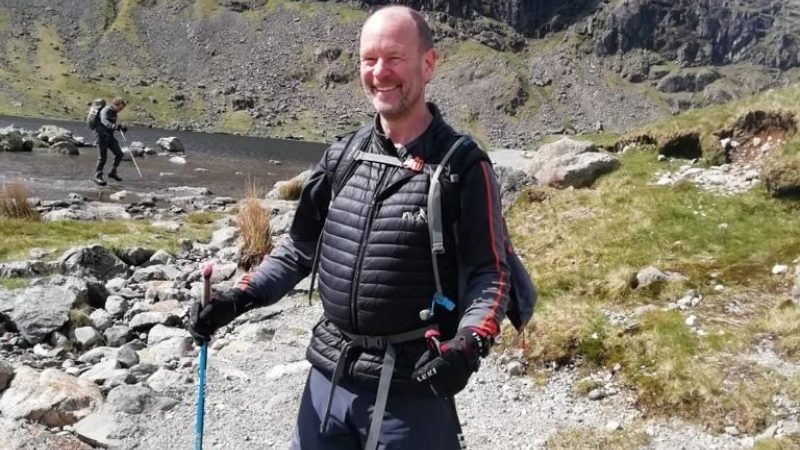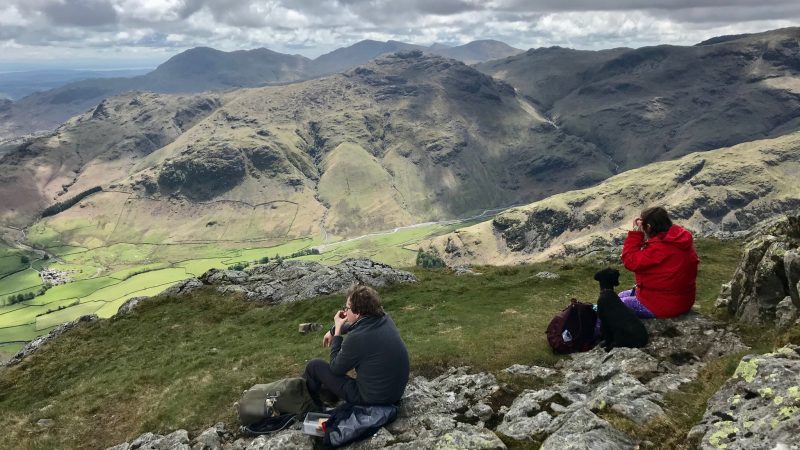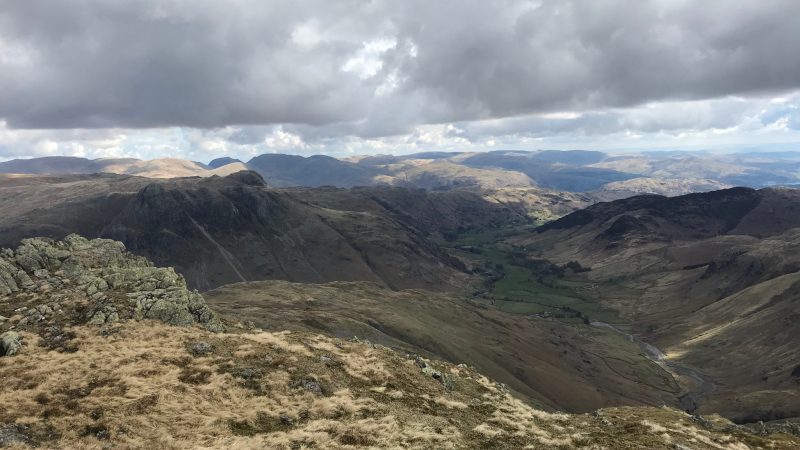 WALK DETAILS: 15km & 950m ascent, 6-7 hours walking time (although can be shorter route, 5 hours walking).

Please email us to make a booking and arrange a date to suit you: bookings@hikinghighs.co.uk
A fabulous day out to explore the Mickleden Valley and a steep ascent up Stake Pass, before turning sharply south to work towards Pike of Stickle and onto Harrison Stickle. Down to stickle Tarn is quite technical for some, but time can be taken to take care down these steps.
Stickle Tarn can be a rewarding time for a dip in Summer, or a paddle maybe before our return to the valley floor down a grass track a little off the beaten track (if the beck is impassable to cross due to excess water, then we return down the main stepped route). This route is 15km & 950m ascent.

You will need:
expand_more
Rucksack for your kit for the day, lunch, and spare kit
Boots or trail shoes/approach shoes with good trail grip
Walking Socks, or Waterproof socks if weather not in our favour
Waterproof top with taped seams, so fully waterproof
Waterproof bottoms with taped seams, so fully waterproof
(waterproofs above are essential even on dry day, as these are your emergency layer too)
Warm jacket, preferable not down as this can collapse if wet in the rain
Spare midlayer/jacket for emergency that you don't intend to wear for the walk
Warm hat
Warm gloves, or waterproof gloves if due to be wet (we have spares if you advise us you need some)
Thin gloves or liner gloves can be useful if warmer weather with a chilly breeze for the top sections of the walk
Lunch & snacks that are easily accessible in your pack
Cold drink
Warm drink (we have spare a spare thermos or two if you don't have one - please advise us if you need us to bring you a warm drink)
Head torch - this is essential emergency kit for each member of the group between September & April (we have spares please advise if you need to borrow one)
Walking poles if you feel this would give you added security (We have lots of spare poles that fold into 4 sections for easy carrying on your pack - please advise us in advance if you would like to borrow some)